Koizumi's Shrine Visits May Cost Japan China Deals
J. Sean Curtin (Fellow, GLOCOM)
---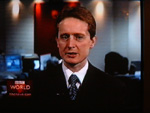 Japan could lose about US$25 billion in two enormous contracts - a bullet train and an international thermonuclear fusion reactor - because Chinese public opinion is inflamed by what it sees as Tokyo's resurgent militarism and four defiant visits by Prime Minister Junichiro Koizumi to a war shrine. Then again, maybe not.
Despite a flurry of news articles in China and Japan, nothing has been decided. Some political observers emphasize that these days China is pragmatic above all else, especially when it comes to economics. Chinese leaks to the media expressing anger with Japan could well be efforts to play to Chinese public opinion. If China tilts away from Japan on the deals, it may well be for non-political reasons, such as technology transfer in the case of the Beijing-Shanghai bullet train. China wants technology, not ready-built trains, and France may have the inside track. Germany is also in the running.
Dr Chris Hood, director of the Cardiff Japanese Studies Center in Britain and author of a forthcoming book on Japanese high-speed trains, Shinkansen, said: "I think it is somewhat unlikely that China was ever seriously considering using the Shinkansen system ... After all, they have been looking into the matter for at least the last 10 years."
A spokesman for the Chinese Embassy in London on Thursday refused to discuss the validity of the news reports, saying that China does not comment on speculative media stories.
Just pinning all the blame on Koizumi's Yasukuni Shrine visits for losing the train contract [if Japan loses it] is simply a convenient excuse," said Dr Phil Deans, director of the Contemporary China Institute at London University, in an interview with Asia Times Online. He added, however, "Anti-Japanese sentiment in China is worse now than it was a decade ago."
Deals vital to Japan's economic recovery
The deals are economically vital to Japan - which needs China's voracious appetite for Japanese technology and products - to fuel its nascent economic recovery. And they are politically important to both nations.
One deal is for a high-speed, 1,300-kilometer bullet train from Beijing to Shanghai for 1.5 trillion yen (US$13.75 billion); the other is an international nuclear research project worth up to $10 billion - the location to be decided by the United States, Russia, the European Union and other countries.
Japan needs China's backing, otherwise France will almost certainly get the nuclear contract. Tokyo wants to build the reactor in northern Japan in the village of Rokkasho in Aomori prefecture; France, backed by the EU, wants to build it in the southeastern city of Cadarache. Some observers say Japan's earthquakes could pose a problem, but Japan says the location is close to a port and it will take major safety precautions.
France also appears much closer to closing a deal because of the highly successful visit of Chinese President Hu Jintao to Paris in late January. At that time, French President Jacques Chirac cemented ties and condemned Taiwan's planned referendum on targeting Chinese missiles at the island. Nuclear experts will meet in March to decide between Japan and France.
The date of China's decision on the bullet train is not known.
Still, news reports cannot be discounted entirely. Tokyo is on notice, through articles in Chinese and Japanese media, that Beijing might well award the train contract to France and also support construction of the thermonuclear fusion reactor in France, because of Koizumi's visits to the Yasukuni Shrine - he made his last visit on January 1 - and what is seen as a revival of Japanese militarism. The dispatch of as many as 1,000 Japanese troops to Iraq has fueled this perception.
Chinese people remember Japan's war crimes
Beijing's Foreign Ministry, in interviews with Asia Times Online, had said it wanted to award the contracts to Japan in the interests of promoting China's geostrategic and economic position globally and in Asia. Chinese popular opinion, however, cannot be discounted, and outrage over Japan's war crimes has not been overcome by the belated efforts of foreign-policy bureaucrats in the Chinese capital.
It would appear, however, from articles in the Hong Kong-based Ta Kung Pao, the China Daily in Beijing and one in the Asahi Shimbun that China may have lost patience with neo-nationalist Prime Minister Koizumi. After defying numerous requests from Beijing not to indulge in nationalist gestures that inflame Chinese public opinion, Beijing - or some quarters in Beijing - apparently have decided to ratchet up the pressure and publicly warn and possibly punish Tokyo for Koizumi's repeated visits to the Yasukuni Shrine, which honors Japan's war dead. He has made four visits since he took office in April 2001 - more than any Japanese leader since the end of World War II.
This development has the potential to undermine the expanding long-term economic ties between the two Asian neighbors, especially if mutual perceptions in each country continue to deteriorate.
While Sino-Japanese economic ties are the strongest they have ever been - two-way trade hit a record $132.42 billion in 2003 - relations between top political leaders have been severely strained since Koizumi took office. His repeated displays of nationalism have tarnished Japan's image in China. In recent years, Beijing has attempted to improve bilateral relations, especially on the daily government-to-government level, but Koizumi's neo-nationalism has made him persona non grata in the Middle Kingdom.
According to senior Chinese officials quoted on February 17 in the Asahi Shimbun, Koizumi's contentious shrine trips will cost Japan the bullet-train contract. No official announcement of the winner is expected for some time but sources in the Chinese Foreign Ministry indicate that it would be difficult to award the contact to Japan, as public opinion is strongly against such a move.
Chinese threaten to jump in front of bullet trains
"Beside tough competition from Germany and France, there is a lot of public anger about the idea of awarding the contract to Japan. Some people have even threatened to throw themselves in front of the trains, if Japan won the deal," said Deans.
The same Asahi article also said Beijing has decided to throw its weight behind a French bid to host the multibillion-dollar International Thermonuclear Experimental Reactor (ITER). French sources, citing the successful Paris visit of President Hu Jintao, say France now has Beijing's full backing.
While other factors will contribute to the ultimate decision on contracts, Beijing is not missing any opportunity to raise the issue of the shrine visits. Chinese Foreign Minister Li Zhaoxing recently was quoted as saying: "We will never tolerate an incumbent Japanese leader going to a shrine enshrining class A war criminals. There is no leader in Germany or Italy who pays homage to the soul of [Adolf] Hitler or [Benito] Mussolini."
The Yasukuni Shrine memorializes Japan's war dead, including several class A war criminals, such as the wartime leader General Hideki Tojo. Class A war criminals - the worst according to international law - were enshrined in 1978, and since then only one other serving Japanese prime minister, Yasuhiro Nakasone, has visited the shrine, making a single trip in 1985.
During World War II, Japan's regime exploited Yasukuni and its emotive, nationalistic appeal to generate ultra-patriotism and encourage extreme acts of self-sacrifice, such as suicide missions by kamikaze pilots. Waves of protest in Japan surround every Koizumi visit.
Koizumi comfortable visiting the shrine
The remarks by China's foreign minister and leaked comments on the loss of contracts were sparked by Koizumi's recent statements in parliament and at a later news conference justifying his shrine visits. Koizumi told lawmakers he felt comfortable visiting a shrine that honors the war dead. When reporters asked whether he felt there was a difference between convicted class A war criminals and the ordinary Japanese war dead, Koizumi simply responded, "I do not dwell on it.
"I have no intention of changing my mind just because other countries told me to do this or that." He added, "Be it the people of China, South Korea or elsewhere, I don't complain about how they express respect for their war dead."
Koizumi's logic is frequently echoed in the conservative press. In an editorial on January 6, the influential Yomiuri Shimbun stated, "The issue of when and in what manner a prime minister of a nation should pray for the war dead is, primarily, a domestic issue to be decided on the basis of the country's traditions and customs. Other countries are in no position to say anything about it."
Many Chinese strongly disagree. A recent China Daily commentary said: "Without a complete reflection on Japan's past militarism in the post-World War II period, Koizumi's Yasukuni visits signal a dangerous precedent for the nation's political trend."
In Japan, many people understand China's feelings, but opinion polls indicate that an increasing number are becoming receptive to Koizumi's interpretation - it's Japan's business, and nobody else's. An NHK survey conducted after Koizumi's most recent Yasukuni foray indicated that about 49 percent of those polled supported it while 41 percent were opposed.
Some Japanese dismiss Asian 'fuss'
Hiroki, a 20-year-old medical student who declined to give his family name, said, "I think it's not right to say that Mr Koizumi should not visit the shrine just because he is the prime minister. He is also an individual, and if he wants to go I think people should respect his wishes." Yasuyo, a mother in her mid-20s, said, "I think Asian countries are making too much fuss over the Yasukuni Shrine. I think we can lose sight of what is important today if we keep on harping on about the past."
Those Japanese who oppose paying homage at the shrine clearly understand that it damages regional relations. Mari Suzuki, 21, a university student of economics, said, "Koizumi's shrine visits make Japan look like we are not sorry for the war. That is very regrettable." Kanami, 24, a health-care worker, said, "I don't understand what the PM is thinking and why he forcefully visits the shrine despite the strong international opposition."
Despite intense regional debate about the shrine, many young Japanese have no opinion on the issue. Sachimi Kudo, a 23-year-old office worker, is typical. "I don't have any interest or any feelings towards the shrine. I don't think I'll have any in the future, either." She added, "I don't really care where the prime minister visits."
While public apathy on the issue may be a problem in Japan, this is not the case in China.
Yoshibumi Wakamiya, the head of the Asahi Shimbun editorial board, has advised Koizumi "to find a way to remember the war dead that leads to ethnic reconciliation rather than stick to Yasukuni visits that provoke the anger of our Asian neighbors." It seems unlikely that Koizumi will heed this advice, as he has already ignored proposals from a government panel that suggested building a new memorial to the war dead to avoid controversy.
Unless Koizumi tones down his nationalist rhetoric and mends fences with Beijing, the underlying tensions in Sino-Japanese relations are expected to have a negative impact on economic ties. More alarming, unless something is done to address the deterioration in mutual understanding between the two peoples, bilateral relations will increasingly be prone to instability.
History may record that Koizumi's shrine visits were some of the most expensive ever made - beyond a bullet train and thermonuclear reactor.
(This article first appeared in Asia Times Online on 27 February 2004)
(Copyright 2004 Asia Times Online Ltd. This article first appeared in Asia Times Online on 27 February 2004, http://www.atimes.com, and is republished with permission.)
Related Articles
Koizumi Ignores Chinese Sentiment about Visiting Yasukuni
GLOCOM Platform, 15 January 2004
At the Shrine: Koizumi's Dangerous Game
Asia Times, 6 January 2004
Japan's Risky Anti-foreign Rhetoric
Asia Times, 20 November 2003
Only Koizumi cannot go to China
Asia Times, 16 October 2003
Koizumi Keeps Sino-Japanese Ties Locked in the Past with Shrine Visit
GLOCOM Platform, 20 January 2003
Meteoric Rise in the Number of Chinese Students
GLOCOM Platform, 24 December 2002
Thirtieth Anniversary of Sino-Japanese Ties: Still Many Rivers to Cross
GLOCOM Platform, 19 September 2002
Making Japan a More Multi-ethnic Society is an Investment in the Future
GLOCOM Platform, 25 September 2002